Japanese white pine for the exhibition
I have to admit I bought this tree on Oct.2012... just 1 month before the exhibition.
Basically I don't like talking about prices, but let me tell you this one. I purchased it at a nursery, which was in the miscellaneous bargain area with no price tag. So I asked a staff, he offed to his boss back to me saying, "2500yen". Made a swift decision, of course.



The orange circled foliage is not neccesary. That's too much.



I also picked out the old needles. Looks much better now, dosen't it?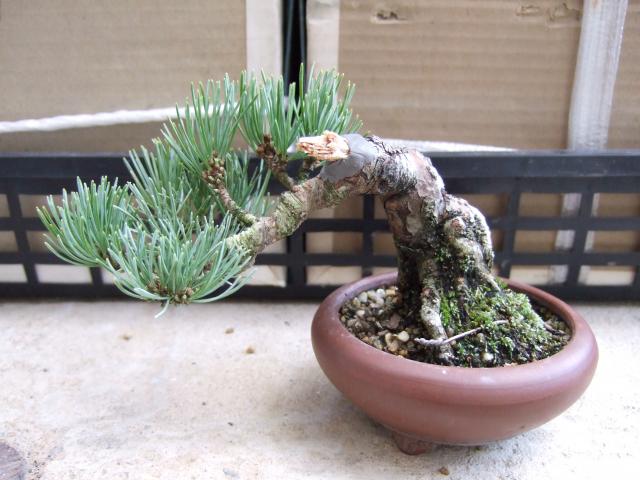 Back style. My husband suggested that I'd better make a jin with the cut branch. To be honest, he did this part.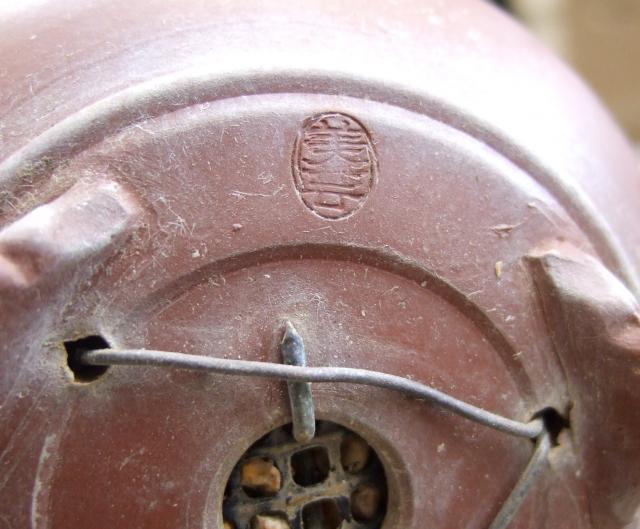 My husband found this pot was Bigei. He said that the nursurey owner had not recognized it...if he'd kown that, I wouldn't have got that bargain price. Hurrah!