Munakata bonsai club exhibition 2012(part 1)
I have just come out of hibernation


OK, Let's back to November 2012. Our local Bonsai club exhibition.



It says "the fruit of tardition and creation...autumn bonsai exhibition".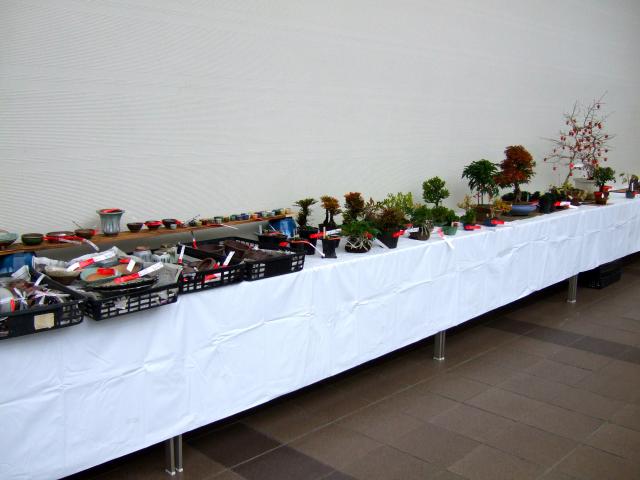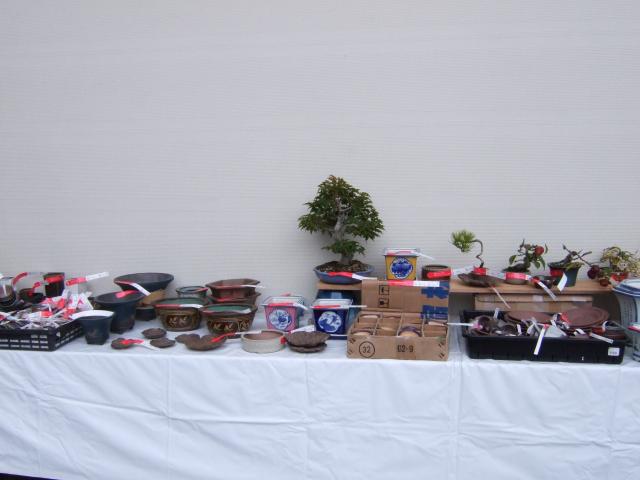 Sales area.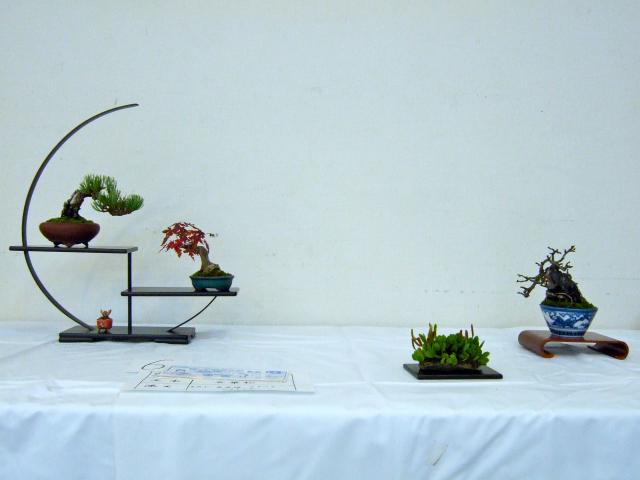 My display. I thought kusaomono(second right) was a bit large, but my husband had adviced me to use it.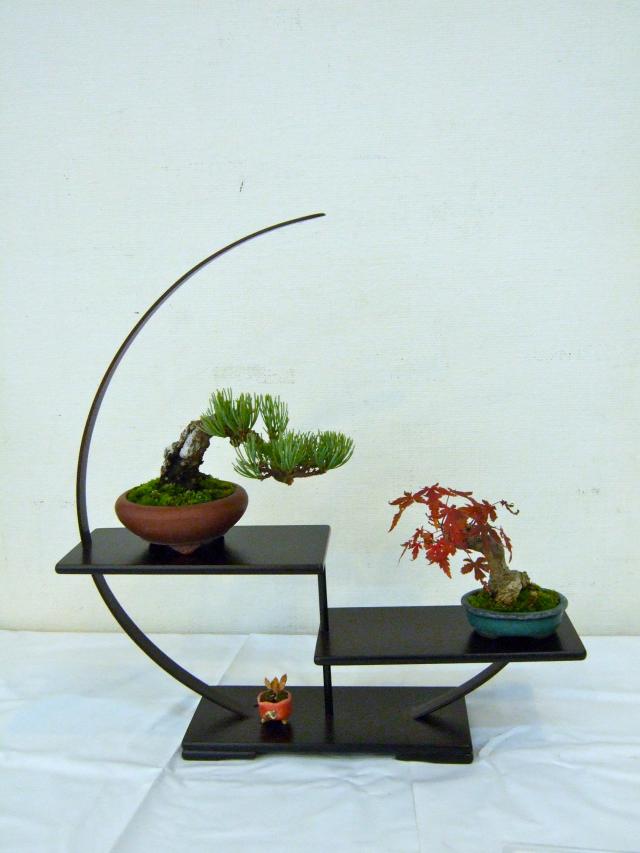 This Japanese white pine is my favourite. The red micro pot is my handmade. Orostachys japonica in it.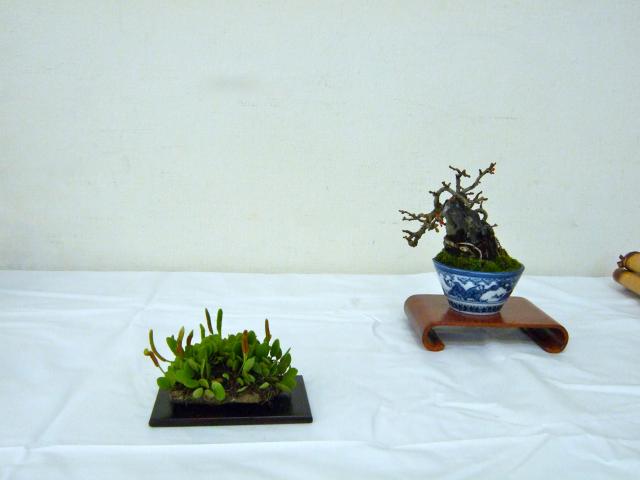 It's a shame Tyojyubai(Chaenomeles speciosa) wasn't in bloom at the time.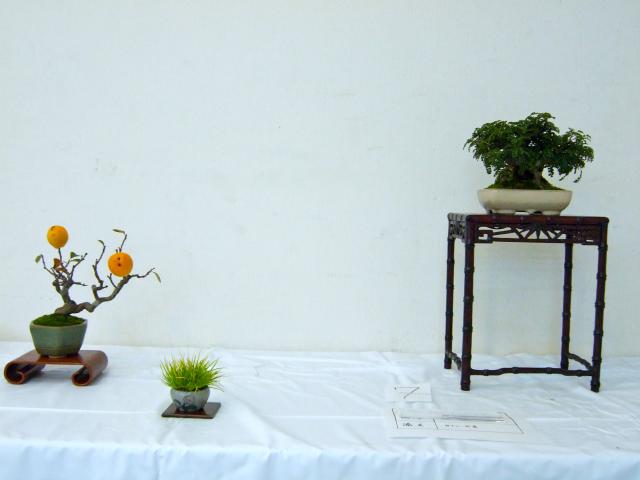 My husband's display. He couldn't afford a smaller table for Isozansyou(Osteomeles anthyllidifolia var.subrotunda). Far left is Karin( Pterocarpus indicus).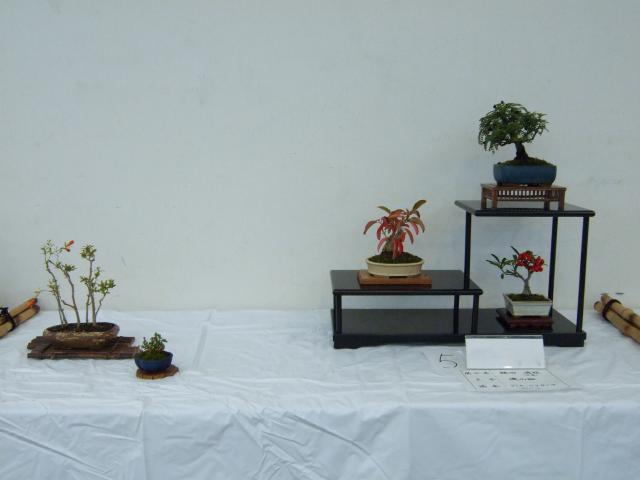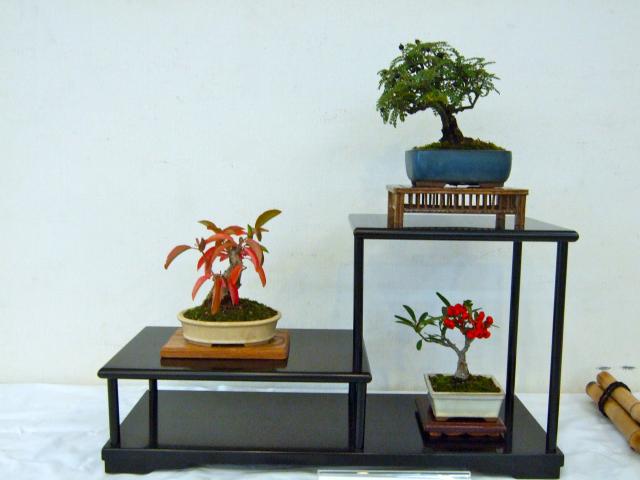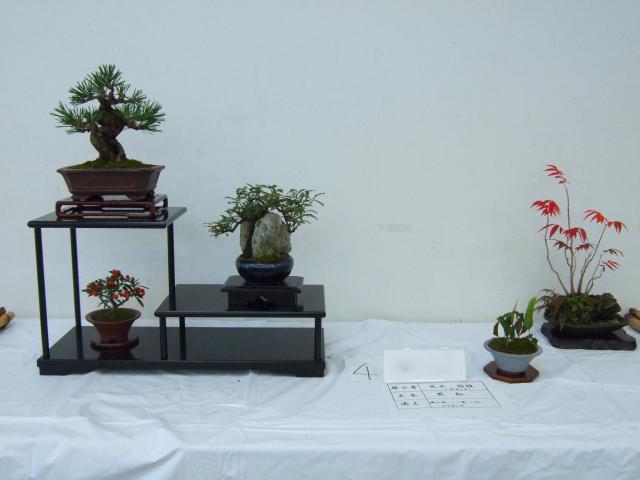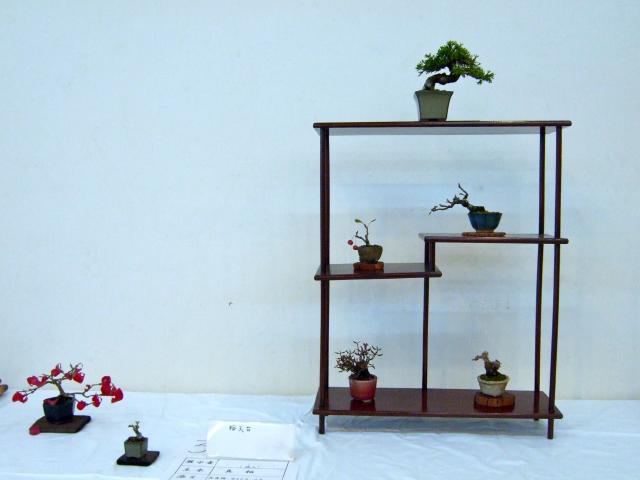 Mr.K is a micro mini bonsai specialisit. he is also a very good potter.