Otana-haiken
After the sohin bonsai Kumamotos auction, we were invited to Mr. OYD who we met first time at Mifune exhibition last month.
Mr.OYD belongs to the shohin bonsai kumamoto,he does only mame under 10cm.
I was very impressed by his display,wished I could have had a look his bonsai shelves, however my dream had come true so soon.Lucky me!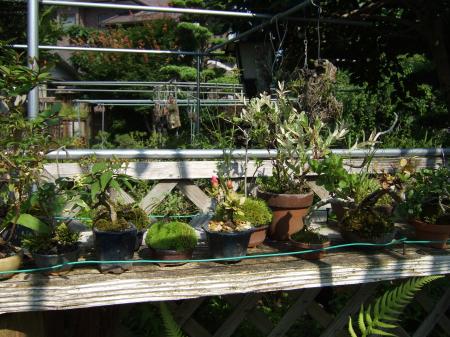 It was just like a secret bonsai garden.
Mr.OYD confessed us that he prefered miscellenaeouses to coniferaleses and to my surprise his bonsai shelves were occupied by many kusamono for soe.
While I was talking to Mrs.OYD my husband were deep in conversation with Mr. OYD. He got some good influence.
I look forward to seeing Mr.OYD again in near the future.