The 27th Kyusyu Miyabiten(part 1)
A happy new year. One more important exhibition is here. Kyusyu Miyabiten is absolutely top shohin exhibition in Kyusyu. The 27th was fantastic as usual.



From top: JBP in Ryuen, middle left: Trachelospermum asiaticum/Japanese star jasmine in Japanese pot, right: Chyojyubai quince in Daisuke, bottom left: Zelkova in Kouzan and right: Gardenia on Syuhou.



From far left: Woodsia macrochlaena/Koganeshida, crabapple, JWP and Saxifraga stolonifera/Strawberry Geranium.



Hotei-sama(one of the Seven Gods of Fortune)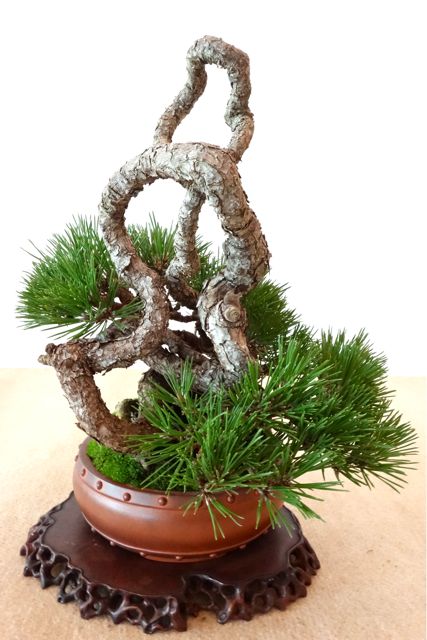 JRP



Chyojyubai quince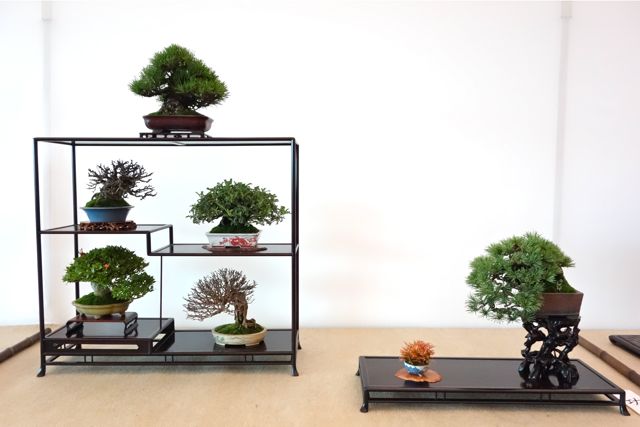 From top: JBP in Syudei pot, middle left: Chyojyubai quince in Kinyo pot, right: Osteomeles anthyllidifolia in Ikko Kutani, bottom left: Gardenia in Ikko Watanabe and right:Acer with rock in Japanese pot.



Woodsia macrochlaena and JWP.



Needle juniper and Woodsia macrochlaena.



From left: Renzan Cypress in Shimizu, Saxifraga stolonifera/Strawberry Geranium and Malus micromalus both in the exhibitor's handmade pots.



From top: Needle juniper in Hoshyou, right: Euonymus hamiltonianus in Keishin and left: Acer momiji in the exhibitor's handmade. Left: Callicarpa japonica/Japanese beautyberry in Shimizu.



Beautiful drawing note. those are written about treenames and pot makers.